Controlled Environment Cultivation program in Cornwall Ontario. In partnership with
St. Lawrence College.
In fall 2022 ZipGrow Inc. partnered with St. Lawrence College to offer a Controlled Environment Cultivation program in Cornwall Ontario.
This program was the first of its kind in Ontario providing in class and hands-on lab learning to prepare students for jobs and careers in the exciting industry of Controlled Environment Agriculture (CEA). This course ended in November 2022. 
Interested to learn more? Subscribe to our newsletter to receive updates.
The CEA Industry is growing in more ways than one, and it is estimated to reach a global value of US$ 124.9 billion by 2027. The industry boom is in direct relation to an increasing need for improving crop yields to meet the rising demand for fresh food globally. 
Prepare for employment in the agricultural technology sector as it pertains to greenhouses, indoor farms, pharmaceutical, and alternative crops.
The course curriculum includes lessons on:
It will also cover health and safety training, soft skills such as decision making and problem solving as well as professionalism-work ethics.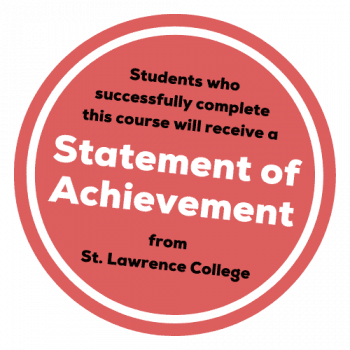 Content will be instructed at St. Lawrence College, and labs will take place with instruction from expert growers at ZipGrow Inc's state-of-the-art indoor farm facility that utilizes patented hydroponic Tower technology frequently used in community farms worldwide.
This education will prepare individuals for a career in indoor farms and greenhouses that produce food, cannabis, or ornamental crops.
We chatted with two students, post graduation. Read about their experiences.
Interested in a future course?
Sign up to our newsletter to receive future announcements