Living Green Walls: A Future Not So Far Away
Imagine walking through your town and seeing entire city blocks covered in fresh greens, herbs, and even flowers.
What used to be bare, boring walls are now lush, verdant farms.
Local restaurants, grocery stores, and even government buildings are all growing their own food without taking up any extra space.
This is possible.
Democratizing Farming
Today's vertical farming technology is evolving at a rate comparable to the microprocessor in the 1980's.
A tell-tale sign of any evolving industry is the amount of byproducts that the movement produces. (An equitable metric would be the amount of innovation that the evolving industry inspires.)
In the vertical agriculture industry, this tell-tale sign shows when the tools of the vertical farming trade begin to trickle down to anyone who wants to put them to good use, new growing techniques are developed, small changes are made to make things more efficient, and if that knowledge is shared, then everyone benefits.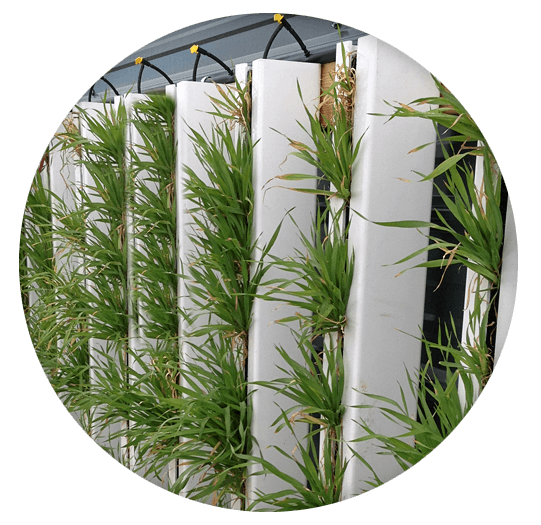 Costs decrease as innovations in technology become more efficient and even more productive.
It's something we at Bright Agrotech like to think about as the democratization of farming. This democratization is not only incredibly empowering for our farmers, but it impacts us all in HUGE ways.
Democratizing Green Walls
This democratization applies to the traditional living green wall realm, too, as a subset of vertical agriculture.
Historical green walls were expensive, heavy, and crop-limiting (methods such as soil cells or trellising limit crops to very low-water or vining plants). After years of using these methods, a leap has been made in the evolution of green walls that eliminates the disadvantages that traditional green wall products present.
Traditional green walls, as beautiful as they may be, are not just a little out of your price range. At an average of $120 per square foot, they'll not only empty your wallet, but they'll take your hopes and dreams, mortgage payments and maybe even little Johnny's college fund with them.
But hey, your wall looks nice… Right?
Traditional green walls are also EXTREMELY heavy at 15-20 pounds per square foot. Don't worry. It's your walls that have to suffer for fashion this time.
You can read more about the challenges and benefits of green walls here.
So what did we do about these problems?
The ZipGrow Green Wall: A Green Wall for All
In the same way ZipGrow towers have revolutionized the way farmers are growing and transporting food (i.e. Live Sales), they are also revolutionizing living green walls.
$120 a square foot?
Try $12.
The ZipGrow Green Wall can be mounted to nearly any vertical surface. That means the side of your garage, your backyard fence or your business's south-facing wall are all fair game.
It also requires no structural support, giving the power of vertical farming to anyone wanting a chance to grow their own wall of food or flowers.
Affordable. Productive. Living.
That's what we think of when we think of the ideal green wall.
Below is a graphic to help you get the picture.
Click the image to see a larger version.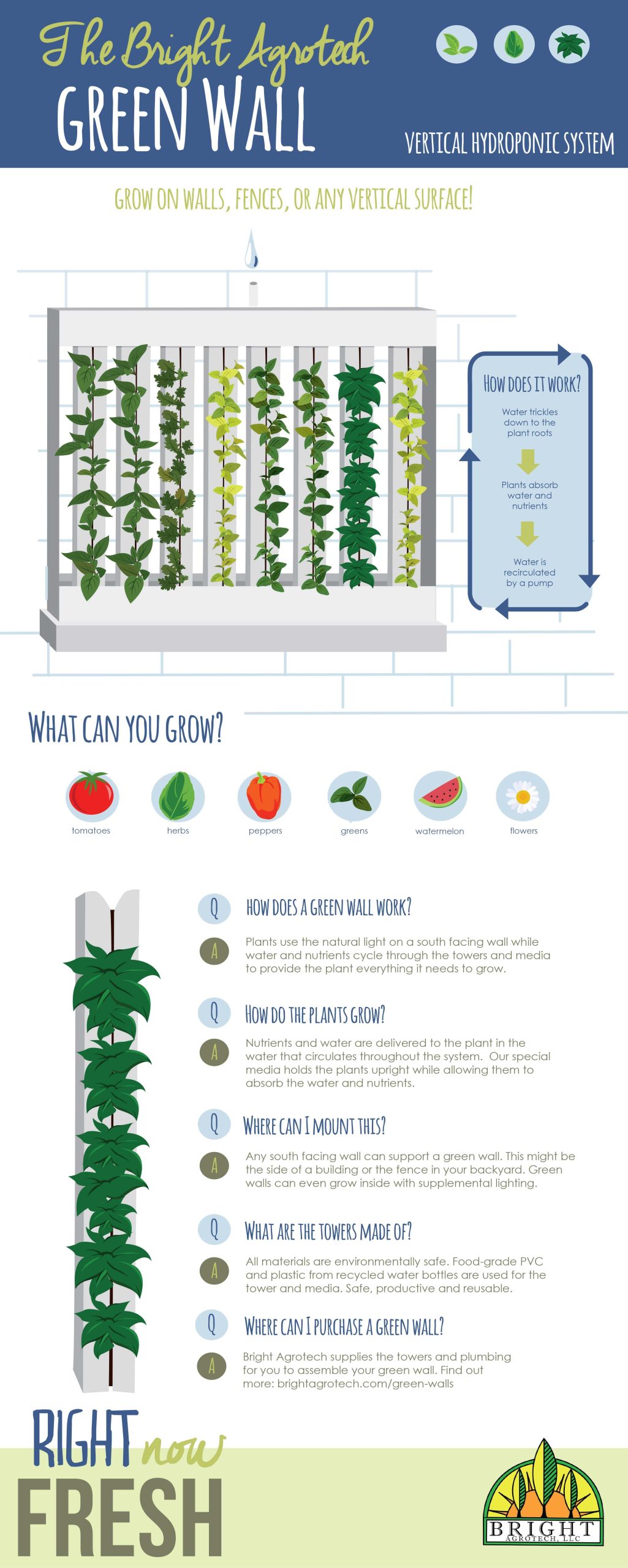 Now available for anyone, anywhere.
After testing out the proto-type with a living green wall in Downtown Laramie, WY., we put on the final touches and created a green wall to rival all green walls!
Check out the most recent version of the ZipGrow Green wall on our store.