ZipGrow and ZipGrow farmers, shaping the future of sustainable food systems at home and around the world.
Could container farm be the right choice?
"Agritecture Designer recently introduced a new modeling feature: the ability to design container farms. This method of farmin…"
ZipGrow announces new supply partnership with Agritecture
"ONTARIO, Canada – ZipGrow Inc., a global provider of hydroponic technologies for small to medium ventures, announces a supply…"
IPM: Scouting for fungus gnats
"Fungus gnats are one of the most common insect pests found within a greenhouse or indoor farm operation…."
So what's the scoop on the lack of lettuce?
"Unless you have been living under a rock for the past few months, you would have seen that we have a lettuce problem in North…"
Plant pathogens – fundamentals for indoor growers
"Worldwide crop loss is estimated annually to be USD 220 billion or 14.1% of crop loss due to plant disease. Crop loss can be …"
Shedding Light on Diffused Glass Vs Clear Glass – Greenhouse
"Traditionally, most glass is produced as 'clear glass' – a staple in the growing industry for decades. Diffused glass can als…"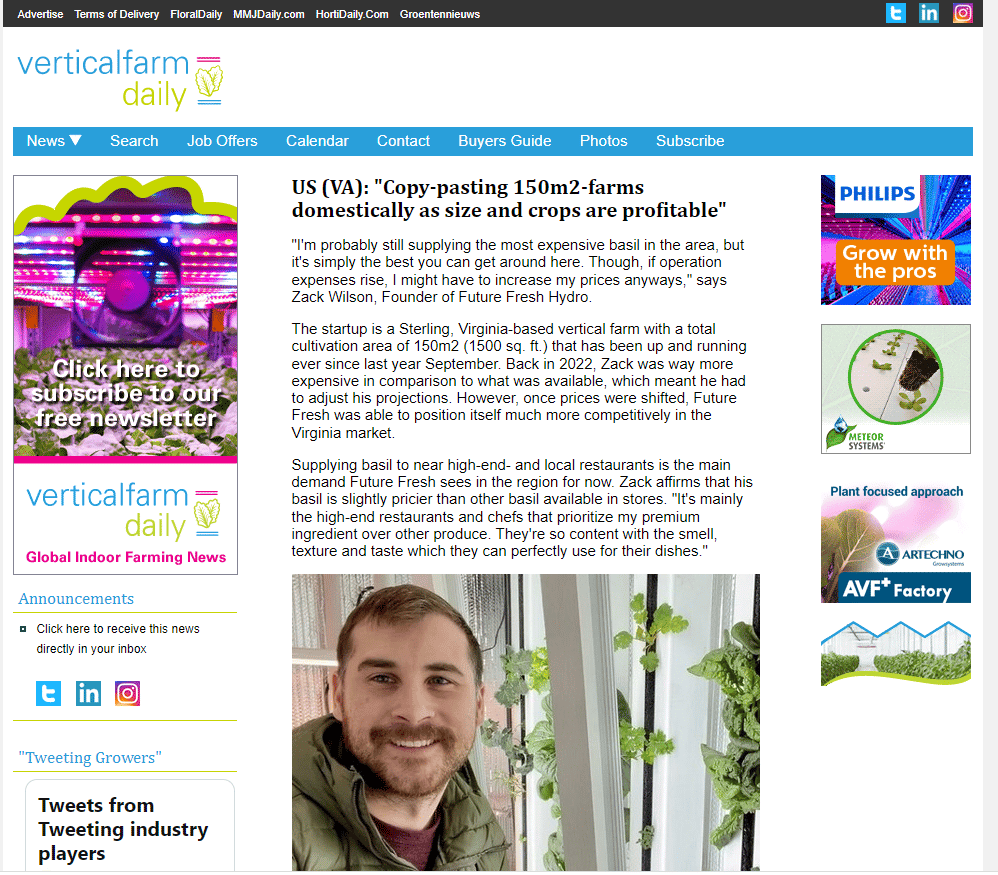 US (VA): "Copy-pasting 150m2-farms domestically as size and crops are profitable"
""I'm probably still supplying the most expensive basil in the area, but it's simply the best you can get around here. Though,…"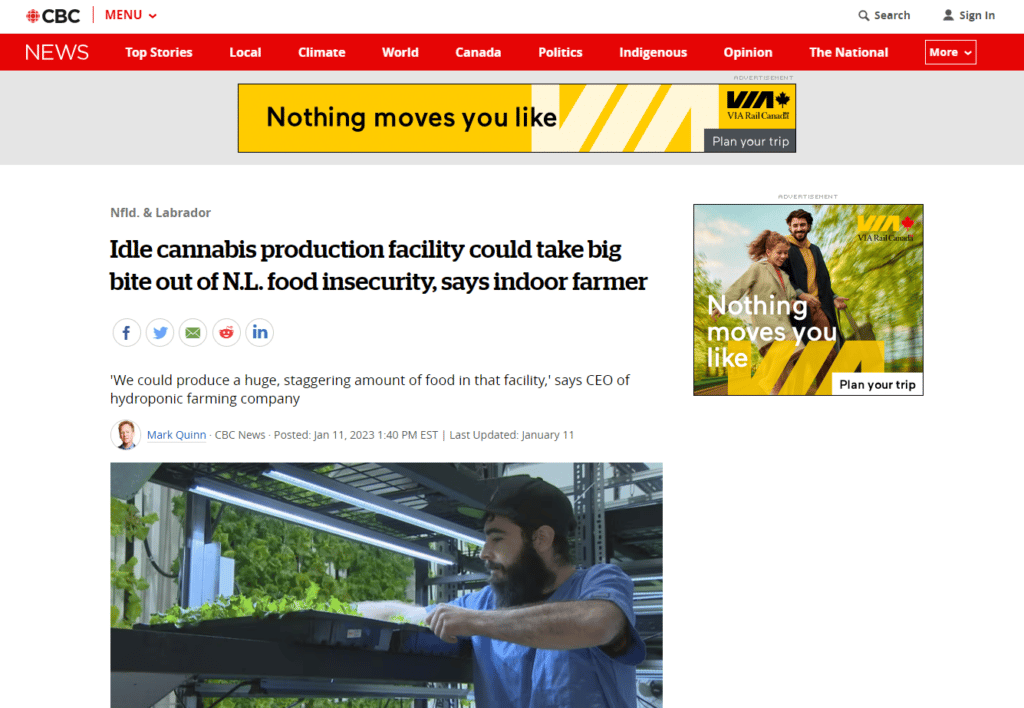 Idle cannabis production facility could take big bite out of N.L. food insecurity, says indoor farmer
"'We could produce a huge, staggering amount of food in that facility,' says CEO of hydroponic farming company…"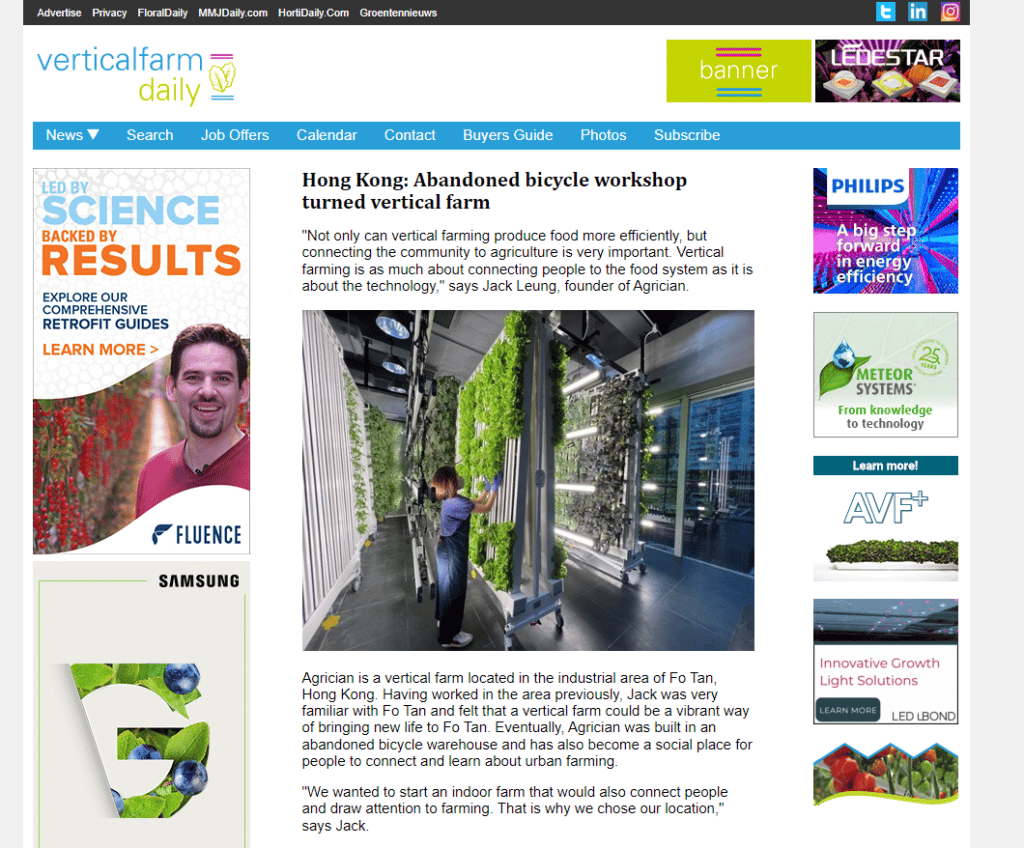 Published: December, 2022
Hong Kong: Abandoned bicycle workshop turned vertical farm
""Not only can vertical farming produce food more efficiently, but connecting the community to agriculture is very important. …"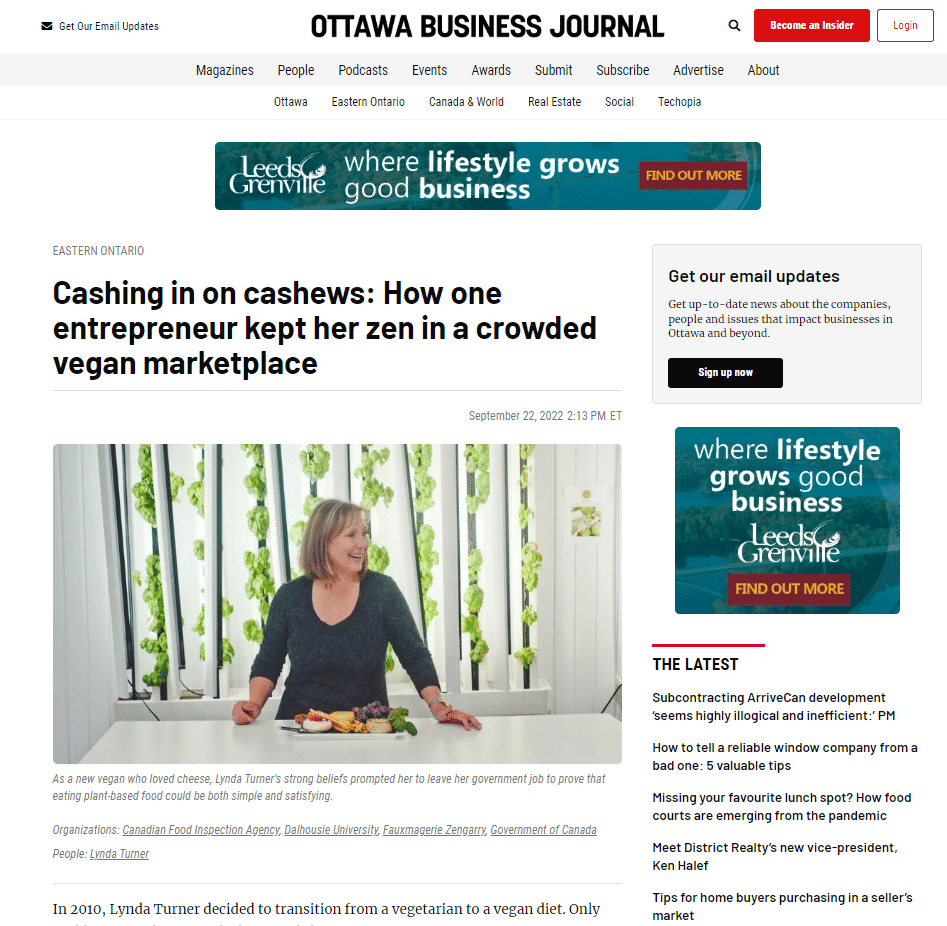 Published: September 2022
Cashing in on cashews: How one entrepreneur kept her zen in a crowded vegan marketplace
"In 2010, Lynda Turner decided to transition from a vegetarian to a vegan diet. Only problem was, she particularly missed chee…"
Published: September, 2022
"It's not a mirage; it's a bougie farm"
"Along the California River, where the lowland desert meets the California sun, lies the community of Lake Havasu, Arizona. Kn…"
Kindergarten hydroponics: Little hands, big teachings
"Did you know that chewing basil can freshen bad breath? Well, the children at Williamtown Public School do, and they learned…"