ZipGrow and ZipGrow farmers, shaping the future of sustainable food systems at home and around the world.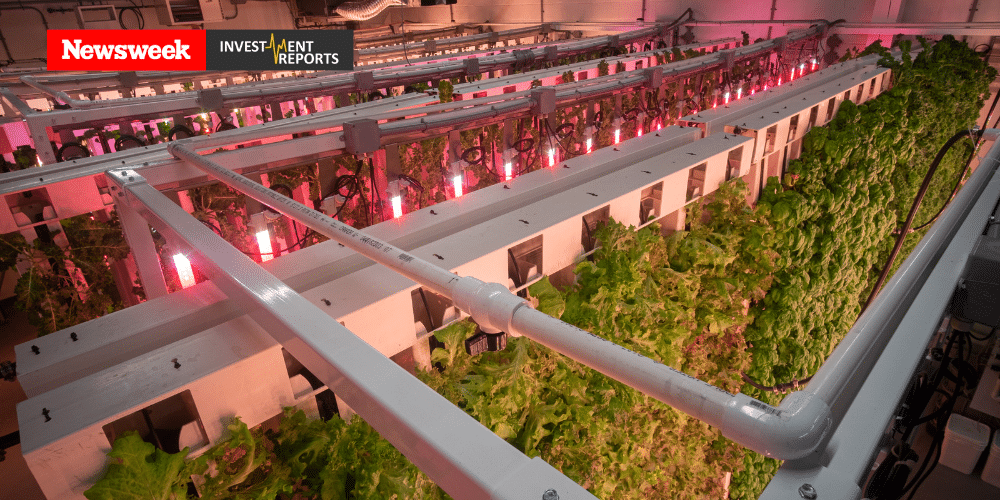 Eric LangPresident & Co-founderZipGrow Inc.
"ZipGrow is one of many vertical farming companies operating in North America. What is the unique value proposition that diffe…"
CAN (ON): Phase 1 of London-based 10,000 sq. ft. vertical farm completed
"ZipGrowhas completed phase 1 of the 10,000 square feet, multi-million dollar farm facility, Vercrop Agriculture Corporation…"
The sky's the limit for VF at University of Washington
"Founded in 1861, Washington is one of the oldest universities on the West Coast and one of the world's leading public researc…"
Design Impacts Framework: Phase III – The ZipGarden™
"In 2021, DIAC published its Design Impacts Framework to demonstrate how positive design interventions in Placemaking can be a…"
Hydroponic broccoli – seed to harvest trials
"Broccoli comes from the Brassicaceae family. The Brassicaceae family consists of mostly herbaceous plants, and some grow as s…"
Could container farm be the right choice?
"Agritecture Designer recently introduced a new modeling feature: the ability to design container farms. This method of farmin…"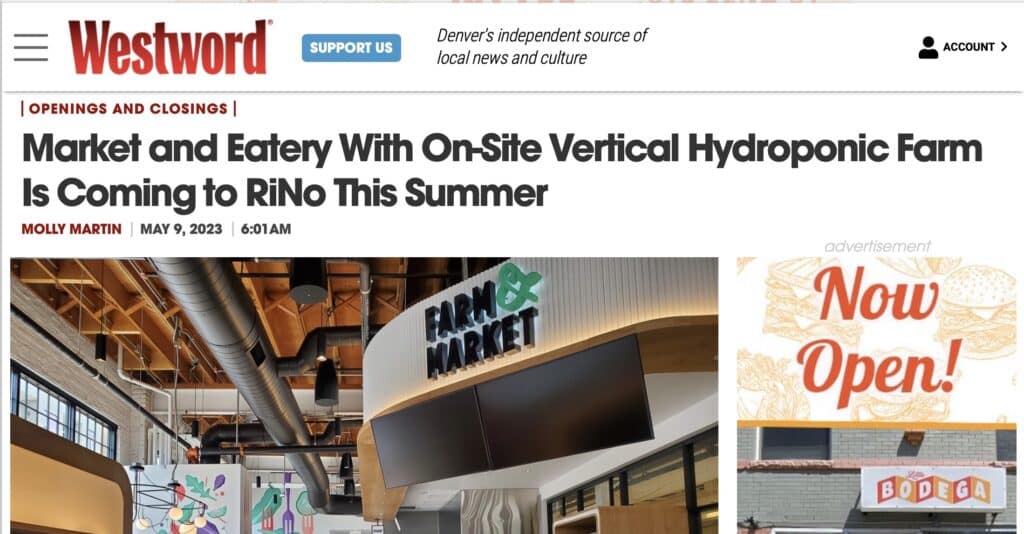 Market and Eatery With On-Site Vertical Hydroponic Farm Is Coming to RiNo This Summer
"Orange Thyme, Black Magic kale, Pomegranate Crunch romaine. These aren't your typical grocery store herbs and greens. "My fav…"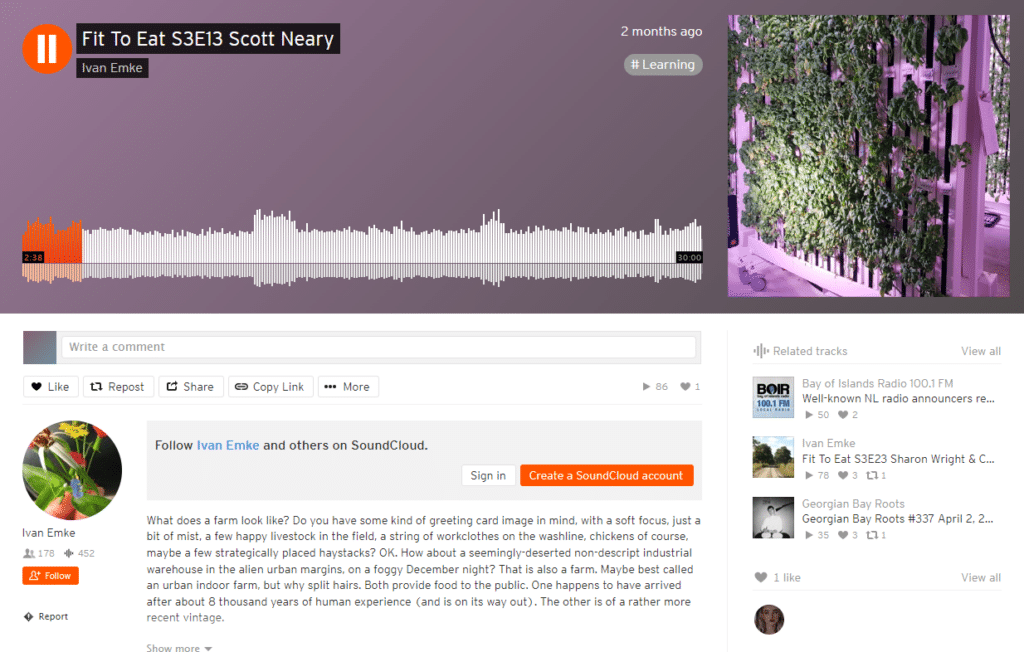 Fit To Eat S3E13 Scott Neary
"What does a farm look like? Do you have some kind of greeting card image in mind, with a soft focus, just a bit of mist, a fe…"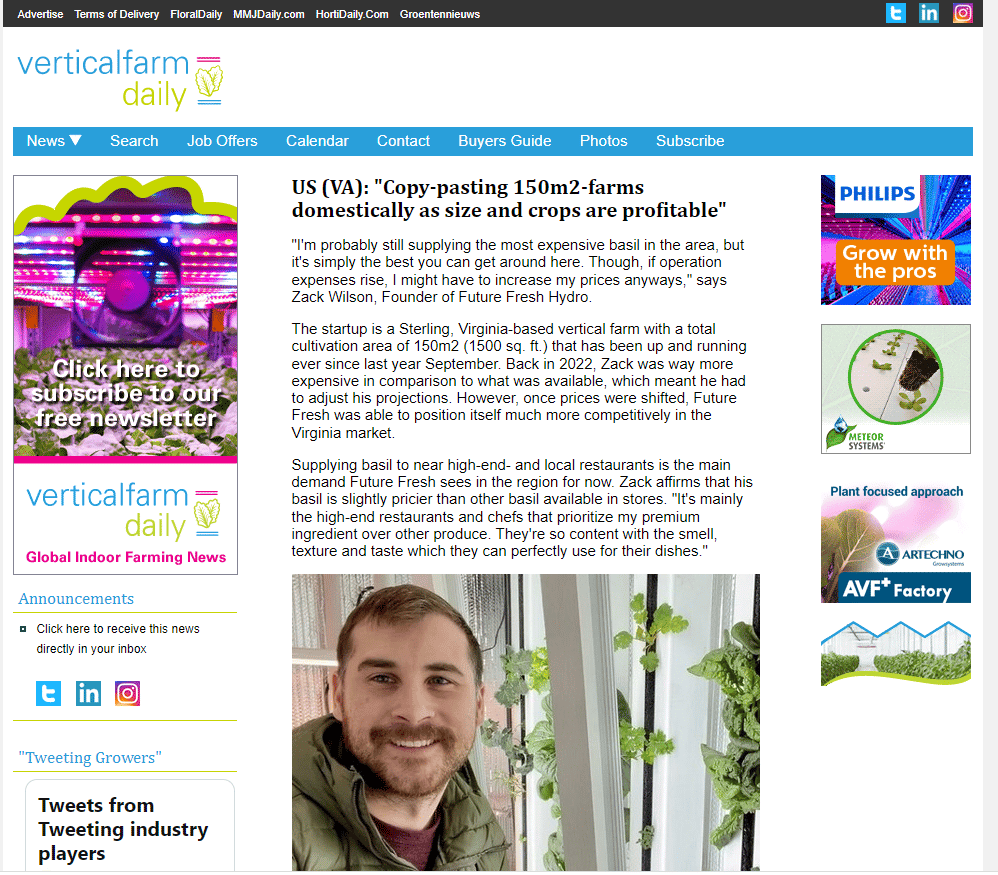 US (VA): "Copy-pasting 150m2-farms domestically as size and crops are profitable"
""I'm probably still supplying the most expensive basil in the area, but it's simply the best you can get around here. Though,…"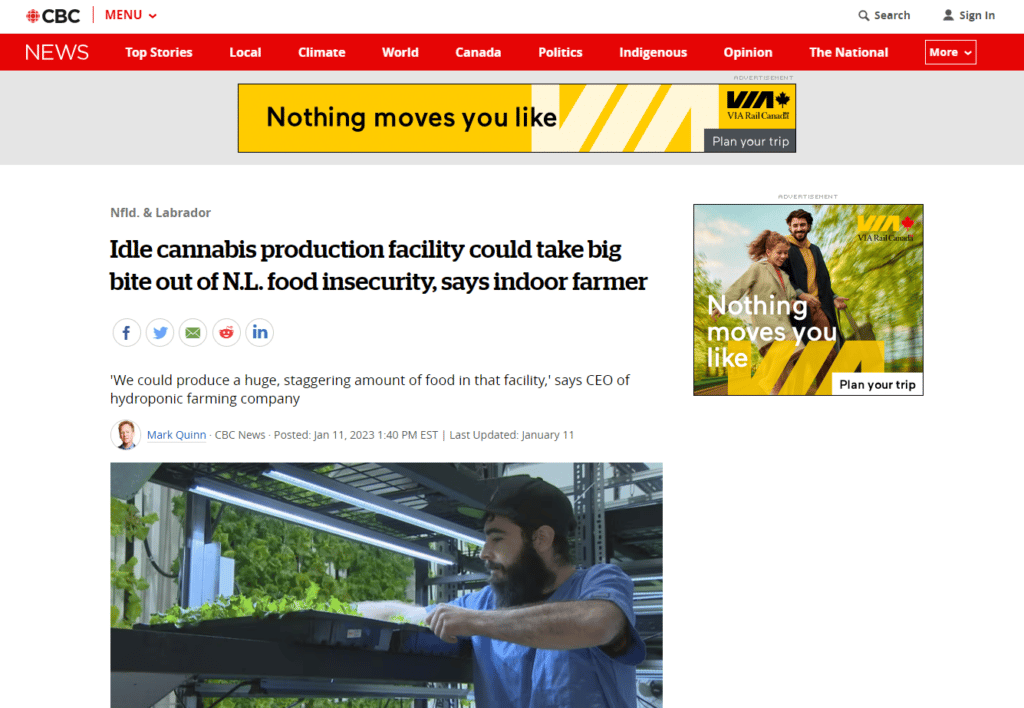 Idle cannabis production facility could take big bite out of N.L. food insecurity, says indoor farmer
"'We could produce a huge, staggering amount of food in that facility,' says CEO of hydroponic farming company…"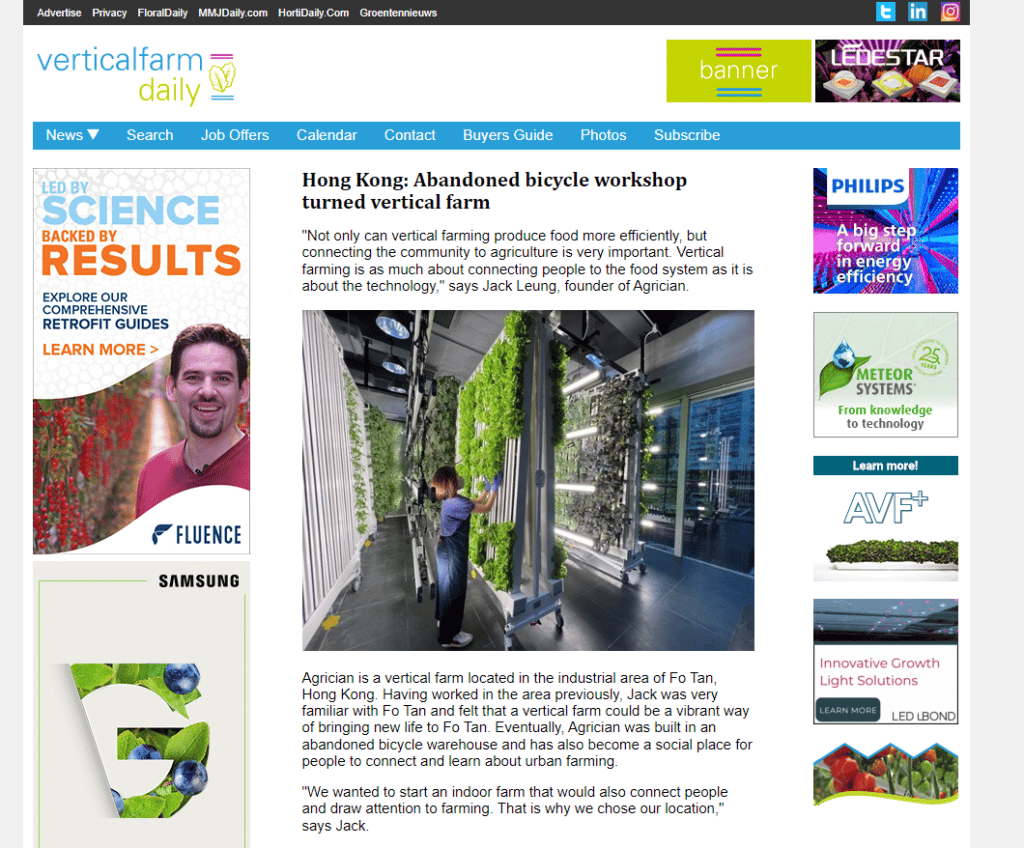 Published: December, 2022
Hong Kong: Abandoned bicycle workshop turned vertical farm
""Not only can vertical farming produce food more efficiently, but connecting the community to agriculture is very important. …"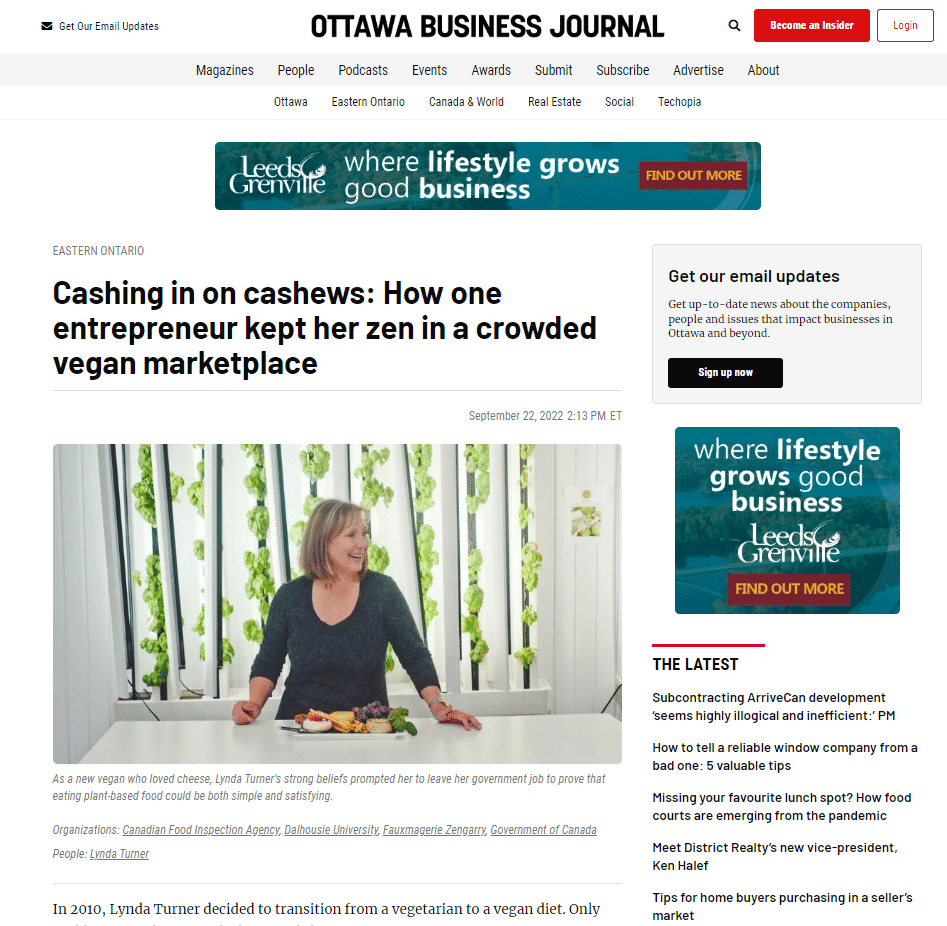 Published: September 2022
Cashing in on cashews: How one entrepreneur kept her zen in a crowded vegan marketplace
"In 2010, Lynda Turner decided to transition from a vegetarian to a vegan diet. Only problem was, she particularly missed chee…"