The ZipGrow™ Tower: Thinking Up Instead of Out.
The best vertical hydroponic farming systems in the world start with ZipGrow™ Towers.
The ZipGrow™ Tower is at the core of all of ZipGrow farming systems. They are a specially designed and scientifically proven vertical hydroponic Tower that helps growers maximize production.
By growing vertically with ZipGrow™ Towers you can double or even triple production over other hydroponic methods. The Towers are used in home growing and commercial hydroponic and aquaponic systems all around the world.

A simple drip emitter directs hydroponic or aquaponic solution into the top of the Tower. The water then trickles down through the media and back into the reservoir. The design is simple but highly functional and allows for flexible irrigation rates.
The benefits of ZipGrow™ Towers.
ZipGrow towers are modular growing towers that can be moved and taken apart easily, allowing users to grow extremely high density vertical farms that are also convenient for labor. ZipGrow Towers have been chosen to outfit operations in a variety of different climates and structures, from basements and homes to warehouses and Greenhouses.
ZipGrow™ Towers are light and easy to move, rearrange, harvest, or transport making the entire growing process simple.
Our ZipGrow™ Towers are designed to last a lifetime; we're so sure of their quality that the Tower housing is guaranteed for 20 years.
Interested in ZipGrow™ Towers?
What components go into ZipGrow™ Towers?
The ZipGrow™ Tower is a housing with folded Matrix Media™ inside and a wicking strip sandwiched between the media that wicks water up to the seedling plug. They are the product of seven years of research on highly productive, high-density vertical farming techniques at the University of Wyoming by Dr. Nate Storey.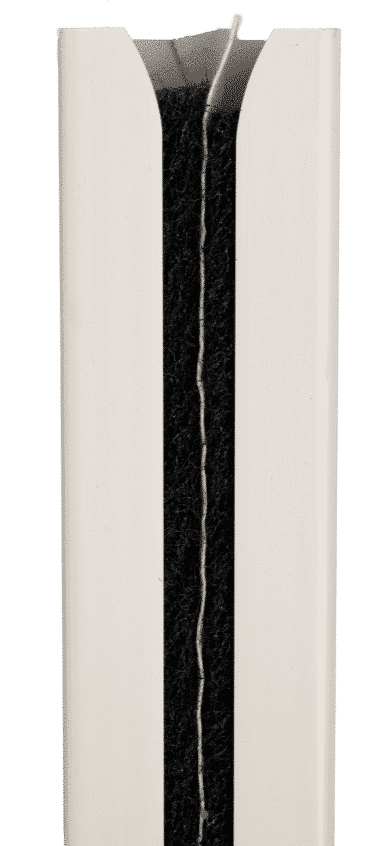 The Tower is purposely made in white as white reflects light, which is necessary for conserving light (as light, and not as heat). 
A titanium dioxide coating keeps the towers clean by oxidizing organic matter in the presence of UV light. This also helps prevent algal growth. The housing itself is PVC, it squeezes the media nice and tight and holds it in place when you move the Tower around.
Matrix Media™ is very durable and made from recycled water bottles, it comes in long strips which are folded and pulled into the housing. A silicon  binding on the media keeps it from degrading.
Watch the video below to understand how media is zipped in and out of the tower and how easy it is to plant.
The media holds roots steady, and it's also lightweight allowing the Towers to be moved around easily.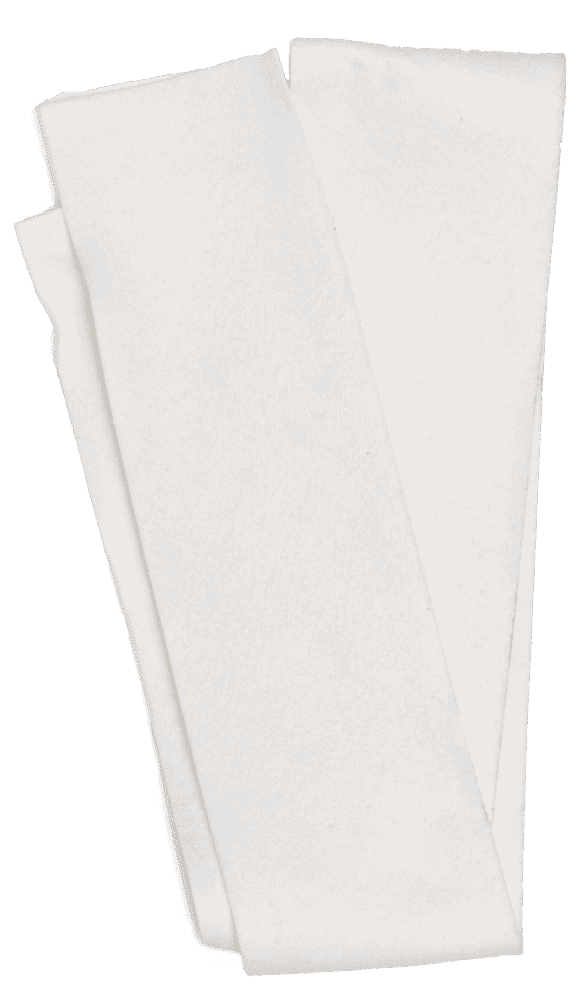 The
wicking strip
is a piece of polyester felt sandwiched inside the matrix media. It guides nutrient solution through the rootzone ensuring that each plug is watered sufficiently. After each growth cycle the wicking strip is removed, cleaned, and reinstalled for the next cycle.
Interested in learning more?
Learn more about what a ZipGrow™ Tower is, how they can be used for commercial farming, training or at home. Our blog post "What is a ZipGrow™ Tower?" has an in-depth breakdown of everything you need to know and how you can start growing up hydroponically.
Shop a variety of ZipGrow™ Towers.
Still not convinced? Let's talk production capacity
ZipGrow™ Towers are specially designed for high-density hydroponic farming. The technology works equally well in aquaponic systems. The Towers are also designed for maximum light and space use efficiency. Their design allows growers to stack towers in tight configurations. By growing vertically with ZipGrow™ towers, growers are able to double or even triple that of traditional horizontal production.
When you grow up, the sky's the limit!
Become a ZipGrow Farmer Today!