ZipPod: Think outside the box and grow in it.
The future of container farming just got better.
A turnkey fully functioning hydroponic vertical farm capable of growing food virtually anywhere on Earth*.
The ZipGrow™ ZipPod is the next generation of container farming technology. It harnesses our patented ZipGrow™ Towers and years of experience farming in all areas of the globe*. This has allowed us to build the best container farm on the planet purpose-built in a composite-steel container.
The ZipPod Container Farming System.
The ZipPod System is for extreme conditions or to grow within a small footprint. Developed for placement around the globe to deliver perfect produce year-round. Each farm serves a unique purpose in the diversity and scalability of a farmer's business.
A single ZipPod is a fully functional and financially viable business. They are designed to eliminate supply chain headaches by delivering produce when and where you need it. They are the most cost-effective option for container farming in the world without sacrificing the quality of yield.
Built For Full Climate Control.
Designed to maximize usable space, larger 40' x 10' containers allow for increased air circulation and quality crop yields. With composite, rust-resistant panels rated at R22, ZipPod can operate anywhere on earth and maintain an optimum controlled environment indoors.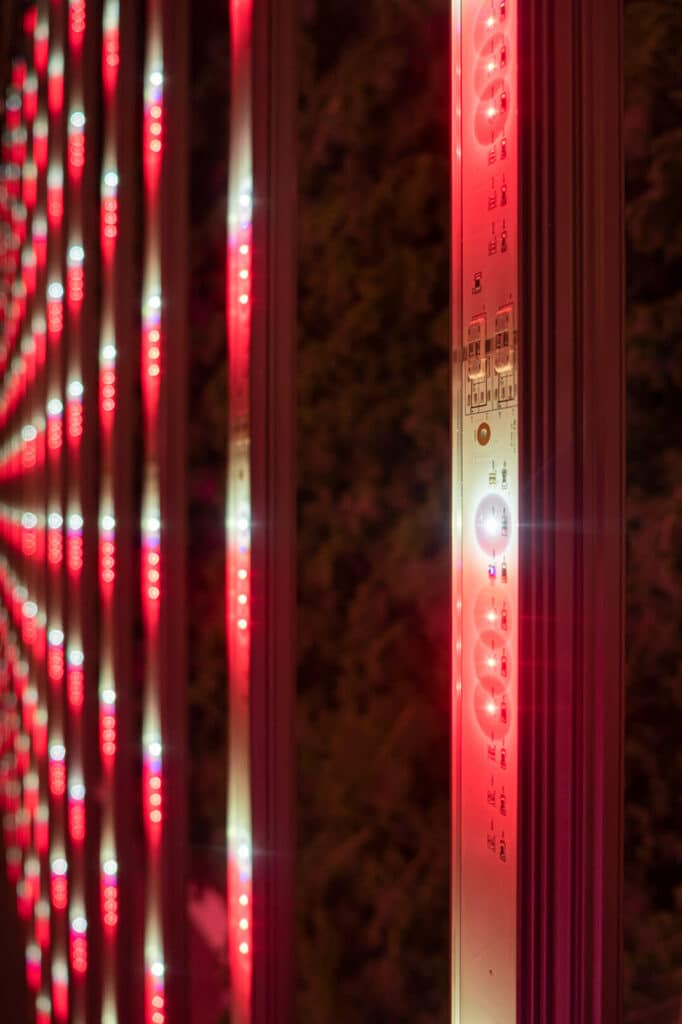 Performance Lighting System.
Customized, slim profile, 2-sided LEDs are purpose-built from decades of research and testing. High-efficiency LEDs mean a lower unit BTU, or heat signature, which in turn means less wasted energy to disperse. Field tests resulting in superior plant flavor and increased plant density means knowledge and performance beyond PAR.
Replicate Any Growing Climate.
A truly controlled environment results in consistently uniform and productive crop yields. The climate control system reduces energy consumption by up to 50%. Air-homogenization delivers the perfect environment at every moment.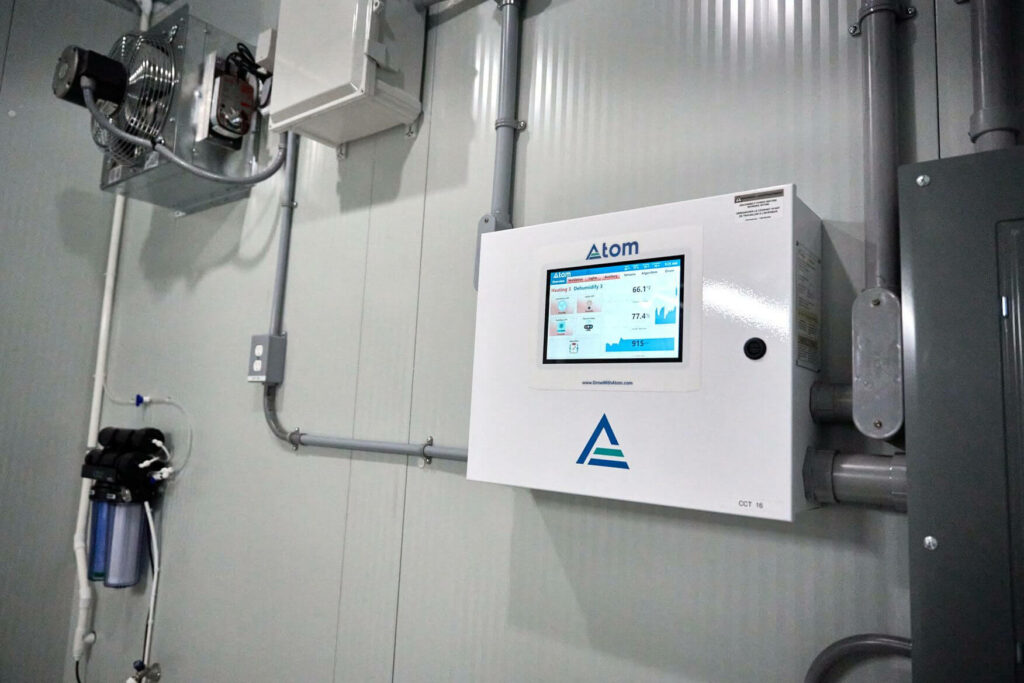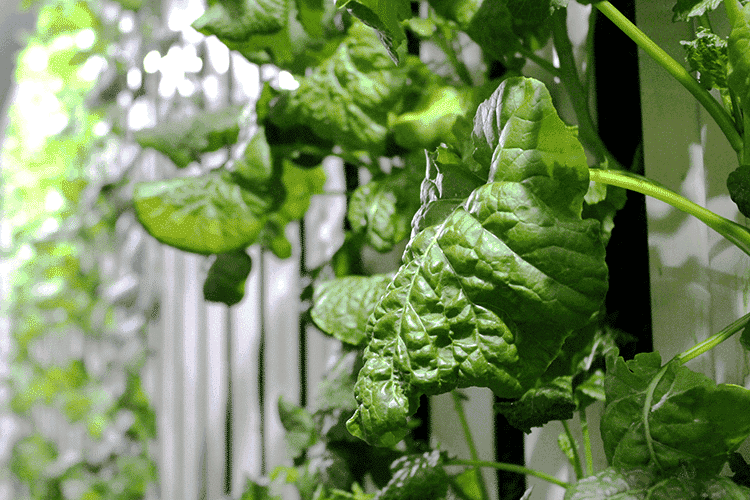 Vertical Hydroponic Growing Perfection.
A hydroponic, closed-loop system uses 95% less water than a typical outdoor farm with similar yields. Energy-efficient and adjustable components use less than 30% of the energy of a large soil-based farm with similar yields. Less than 5% crop loss means consistent yields for customers.
Built for Extreme Conditions.
From The Desert to the Arctic.
The ZipPod System is purpose-built for extreme conditions and small spaces. Developed for placement around the globe* to deliver perfect produce year-round. Each farm serves a unique purpose in the diversity and scalability of a farmer's business. Suitable for use in areas +/- 35C (-31F to 95F).
Say Goodbye To Long Set-Up Times.
When you order a ZipPod system, you no longer need to secure a warehouse, commercial space or renovate for your new farming system. Now it is as simple as clearing a 40' x 10' area and calling your electrician. Ensure you have 200-amp electrical service in place, and you're good to go!
Technical specs of our specialty built container farming unit.
We have developed a hydroponic farm in a steel container that grows food all year round at maximum efficiency.
200-amp 120/240 volt single phase
Multi-function worktable for germination, seeding of 3,600 plants, transplanting, harvesting and packaging
Independent lighting system to foster early-stage seedling growth
Ebb & flow irrigation system provides scheduled watering and nutrient cycles
60,000 BTU A/C for industrial temperature and humidity control
Low-profile ductwork design for compact destratification of cross-stem airflow
Patented LED lighting system designed specifically for use with ZipGrow™ Towers to create a vertical farm
Customizable day / night scheduling
240 8-foot ZipGrow™ Towers
Over 3800 plant sites
Compatible with compostable peat moss grow plugs and GROWFOAM® grow plugs
Overhead drip irrigation
Automated delivery schedules
Automated pH and nutrient dosing
Operating Costs of the ZipPod: What is Required to run your container farm?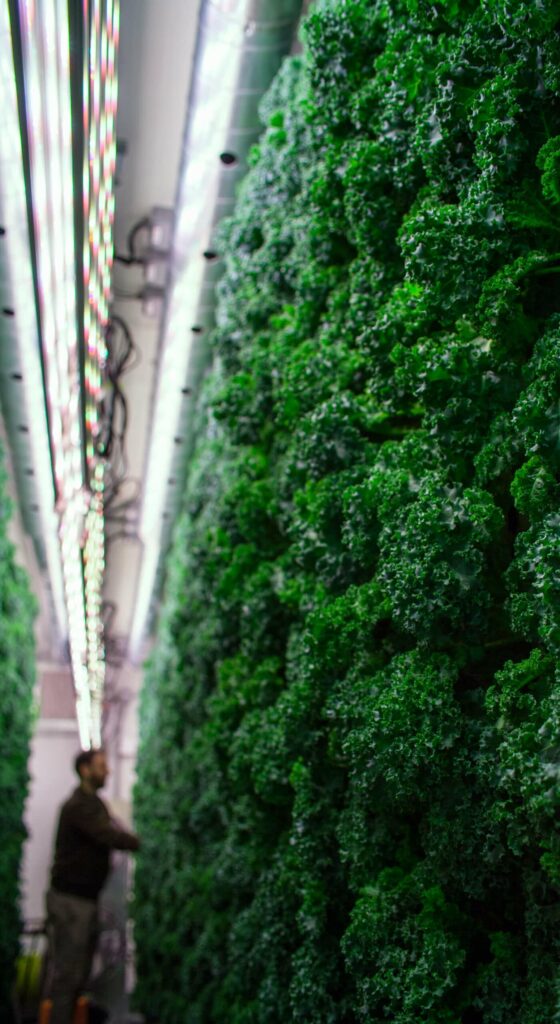 The ZipGrow™ ZipPod. A true vertical farming hydroponic container system.
Included in the purchase price:
240 8′ ZipGrow Towers
60 LED lights
R22 insulated walls
Composite steel frame and rust-proof walls
Atom Control System
Powerful climate control (HVAC / CO2 / Humidity)
Workstation/packing station
Automated hydroponic water system
Automated nutrient delivery system
Internet dashboard
Seedling station
40ft x 10ft x 10ft unit
2 entry / exit points
Reverse osmosis system
1 year free access to UpStart University
The ZipPod farm is CSA certified for hook up in North America and all electrical components are ETL/cULus certified. Requires a 200-amp electrical service and access to a water source.
Not included: Electrical and water hookup. Shipping and start-up costs. 
Design is subject to change.
*For purchases outside of North America additional fees and lead time on production will apply. Certain conditions may be required and customizations are available.