Foster plant growth with the ZipGrow™ Farm Wall™.
A simple, productive, easy-to-use hydroponic platform for homes and commercial live sales.
The ZipGrow™ Farm Wall™ is the ultimate vertical hydroponic grow system that can be used both indoors and out. Harness the power of the sun or our bright grow lights while saving 90-95% of the water compared to traditional growing.
The Home Growers Dream Come True. The ZipGrow™ Farm Wall™.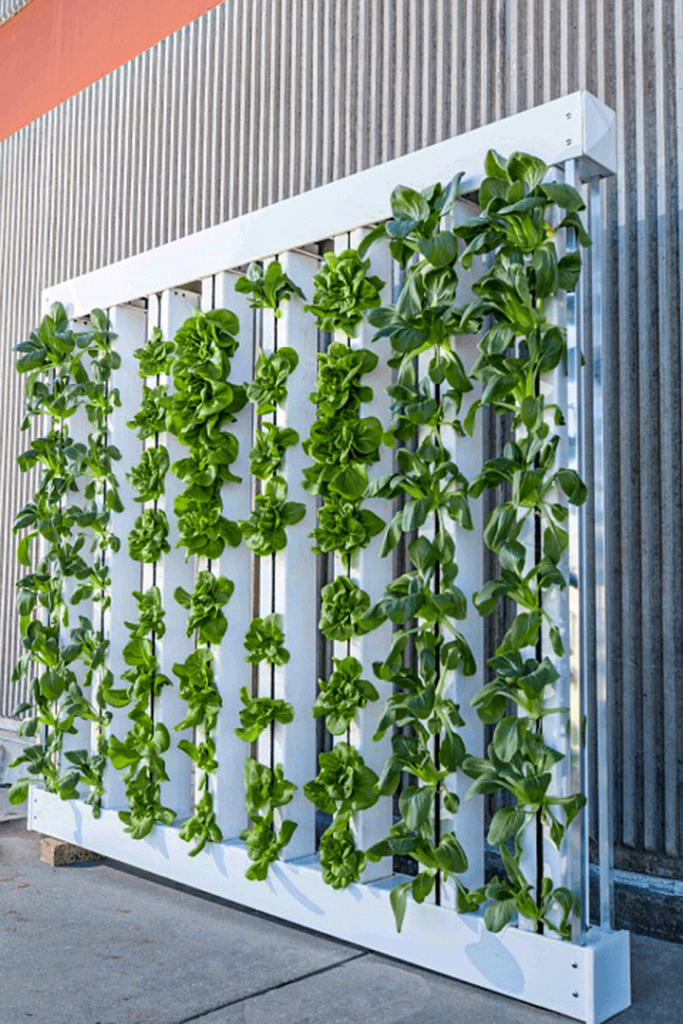 The ZipGrow™ Farm Wall™ is a small hydroponic system using our patented ZipGrow™ Towers. This easy-to-use system can be hung on walls, fences, or buildings and grows a healthy variety of leafy greens, herbs and fruiting crops. By mounting to nearly any vertical surface while recirculating water and nutrients, the system brings walls to life. This goes for any home, business, or school!

These systems come in many height and width options, allowing for tremendous versatility to match an individual's needs where space might be limited. If the lightweight and easily mounted system doesn't have access to natural light, our Farm Wall™ Light Kit provides supplemental lighting for indoor use. This is also great for winter growing to generate consistent, year-round production.
The benefits of Farm Wall™ for home growers and educational centers.
The Farm Wall was designed by farmers for people with little hydroponic growing experience. No complex parts, machinery, or expensive maintenance here.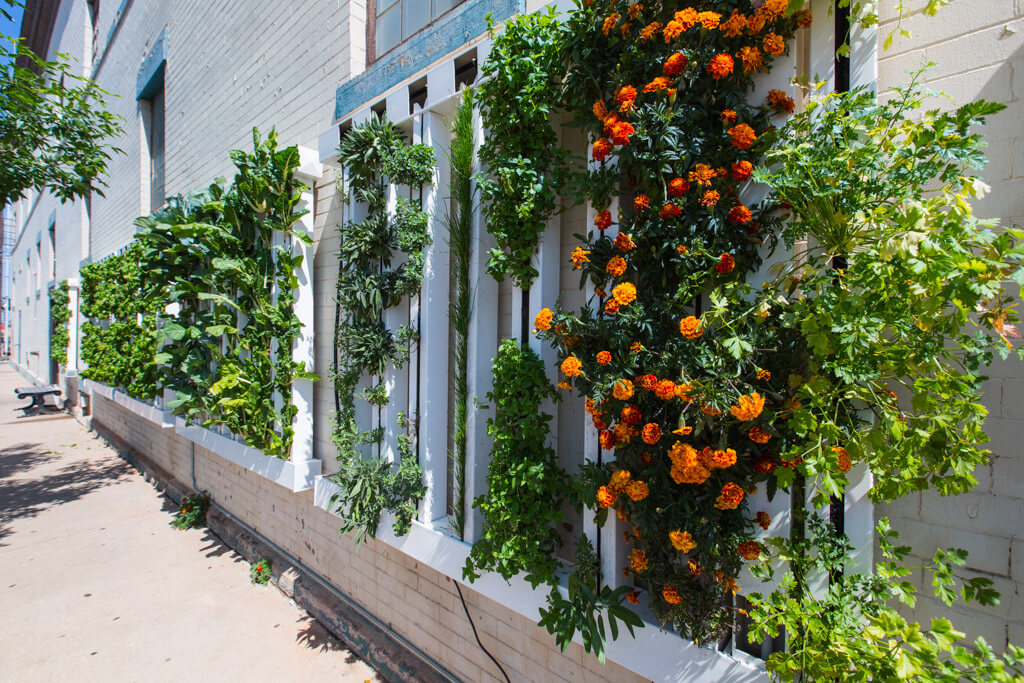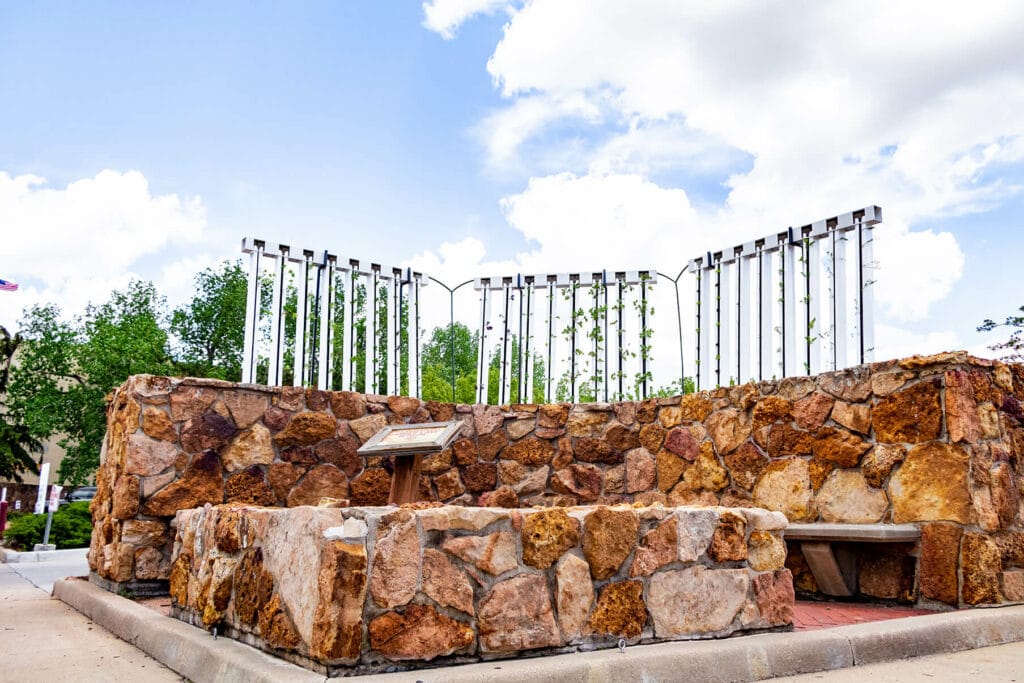 Proven crop yields allow for more than just an enriched learning experience or a few heads of lettuce. This tool can grow 2x faster than soil production.
These simple designs allow for little time spent growing. A few hours a week or less is required to maintain and grow effectively.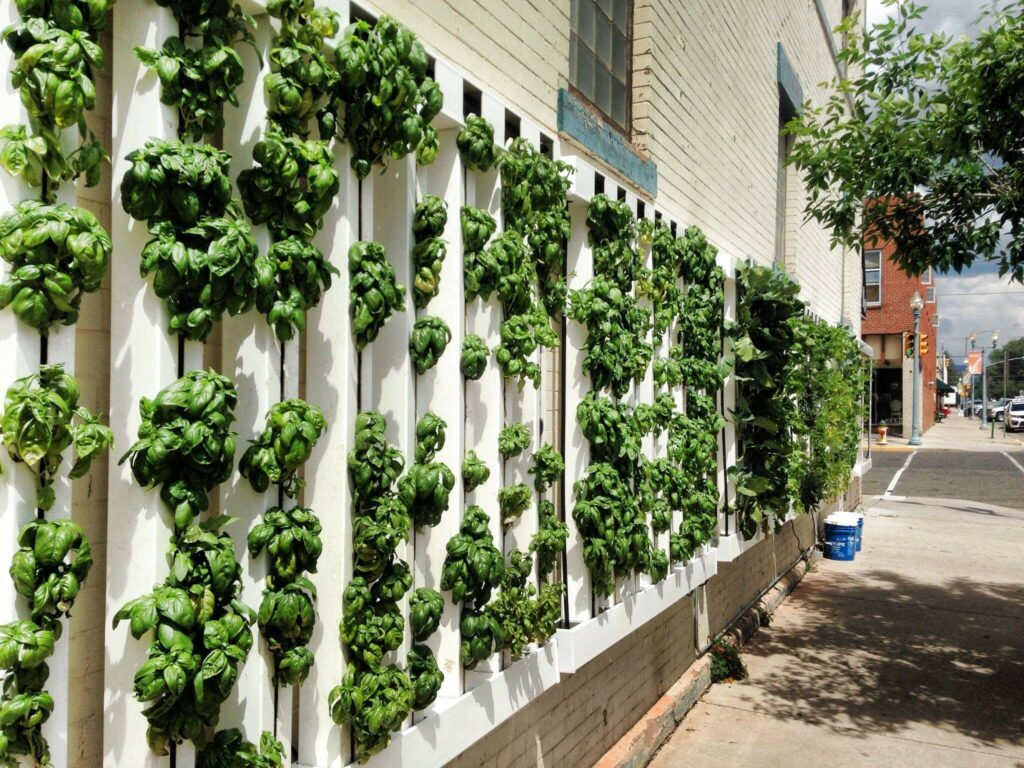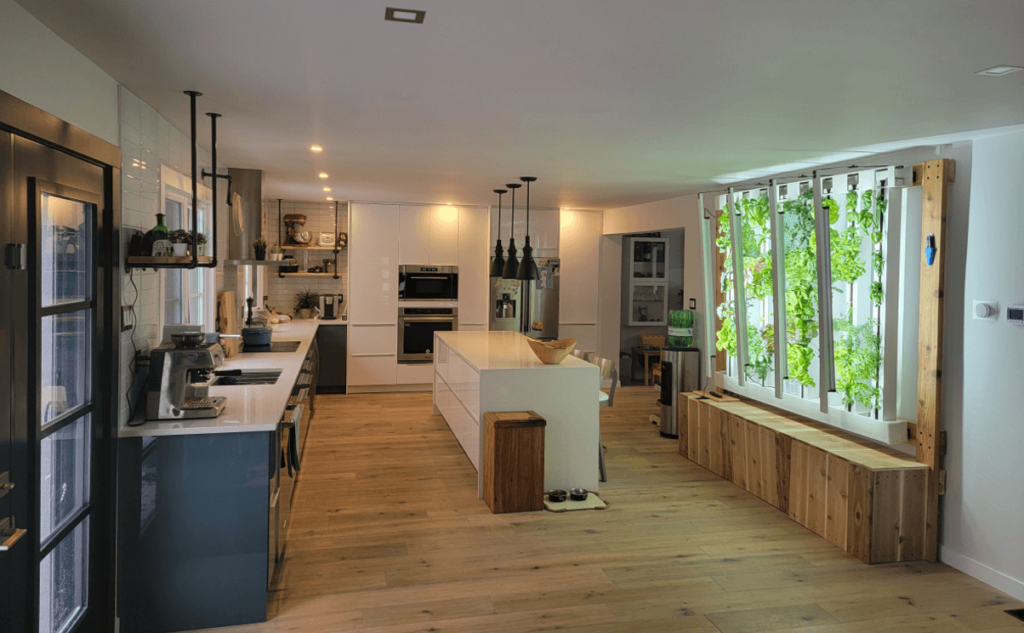 The slim design of the Farm Wall™ ensures you won't need much space to grow your favorite leafy greens and herbs. No matter where you decide to install it, you'll be ready to grow year-round.
Interested in the ZipGrow™ Farm Wall™.
What makes the Farm Wall™ the best investment for your home growing or educational center?
Want to learn how to grow hydroponically? At a low price point and high output, the Farm Wall™ is a perfect solution for learning how to grow hydroponically. It's the perfect way to dip your toes in the hydroponic waters… pun intended!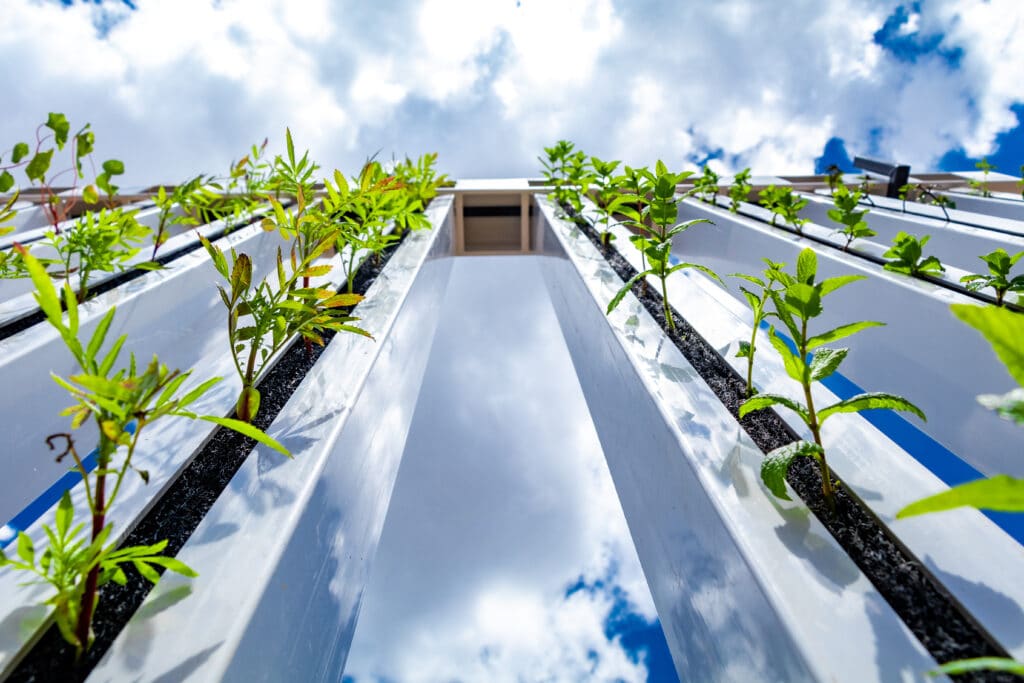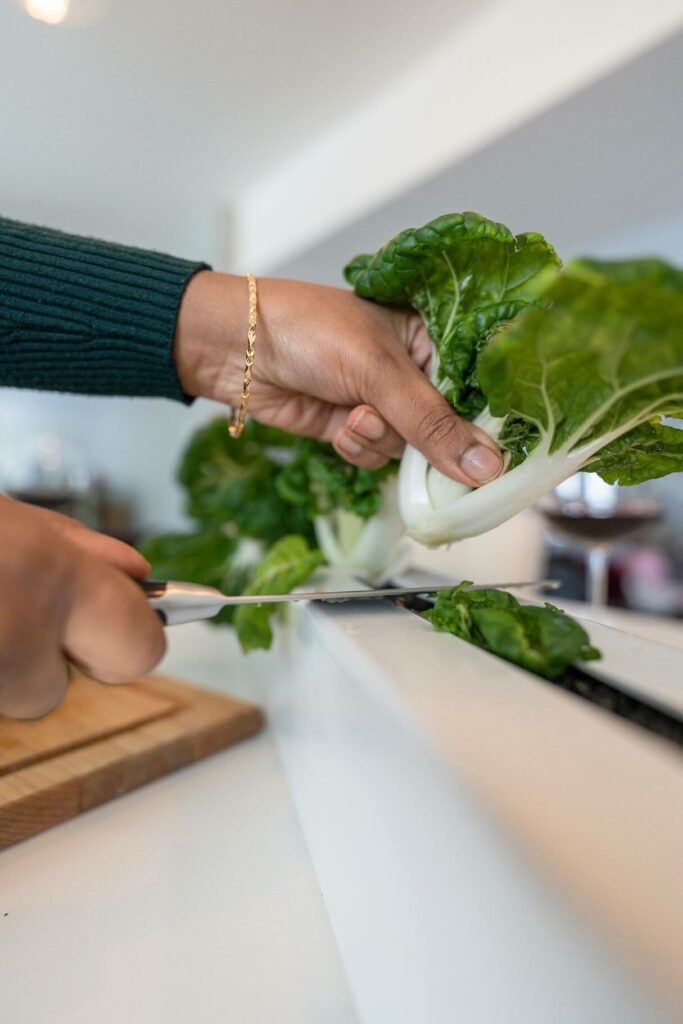 Over half of all produce gets thrown away, so it's likely you're throwing out produce fairly often. With the Farm Wall™, you don't have to throw out produce, just harvest when you need it, and it will always be fresh! No more wasting money on food you'll eventually throw out, not with the Farm Wall™.
Focusing on low input requirements and usability, the ZipGrow™ Farm Wall™ is designed to grow produce easily and efficiently on nearly any vertical surface. Teach the next generation the endless possibilities new growing techniques bring to a modern world with complex problems.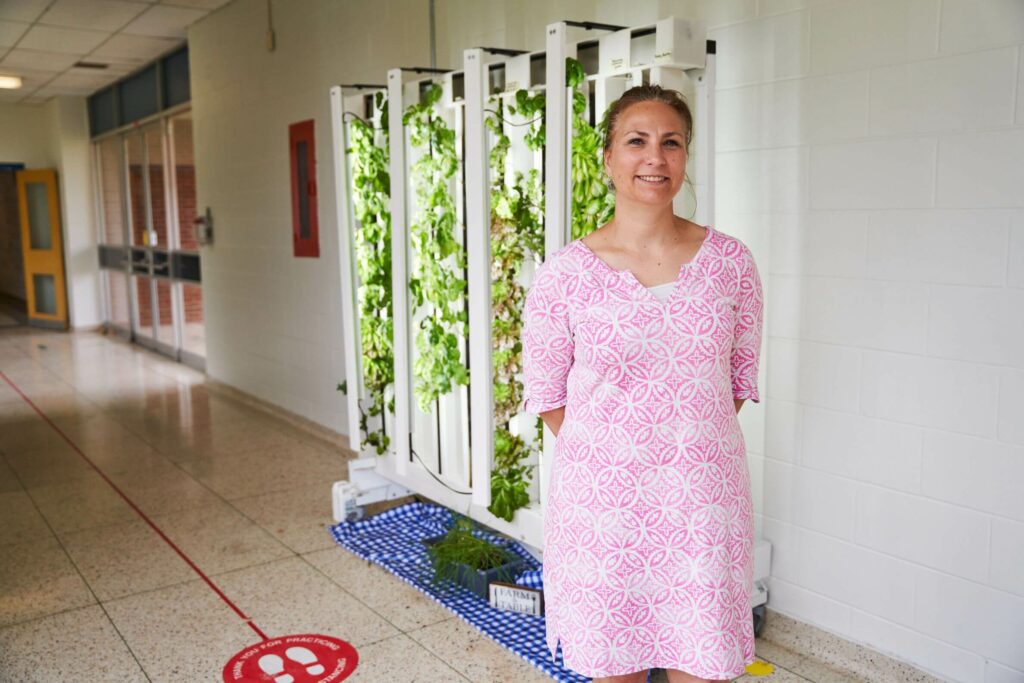 What can you grow with our small hydroponic system?
The question is… what can't you grow! Easily grow herbs, decorative plants, leafy greens, and fruiting plants. Below is a list of some of our favorites!
Fresh greens and herbs growing on my kitchen wall, so amazing. It tastes like something completely different than what I have been buying all these years from the grocery store.
It's sleek and cool and aligns with our minimal, more modern taste. It was also efficient space wise being vertical and not sticking out too far in our space. We have had great success with our arugula, lettuce bibb, kale, basil, cilantro and parsley.
We simply love how the walls look with the beautiful greens growing! We are both over 60 years old so the fact that farming is available that is easy on the back & joints is amazing
Farm to fork fresh made easy.