The ZipGarden™ is the queen of small hydroponic systems.
A simple, productive, easy-to-use hydroponic garden for homes, schools, and small businesses.
The future is fresh with the revolutionary ZipGarden™. Its stunning design is also the perfect addition to the decor of your home. Who knew sustainability could look so good.
Easy, beautiful, productive... No Matter Your Experience.
The ZipGarden™ is a small hydroponic system powered by our patented ZipGrow™ Towers. No matter your climate, growing experience, or housing situation, the ZipGarden™ bears an abundant harvest for many varieties of leafy greens and herbs.
By recirculating water and nutrients, this system brings to life any home, business or classroom while providing a delicious sustainable product.
Designed by farmers for people with little to no hydroponic growing experience.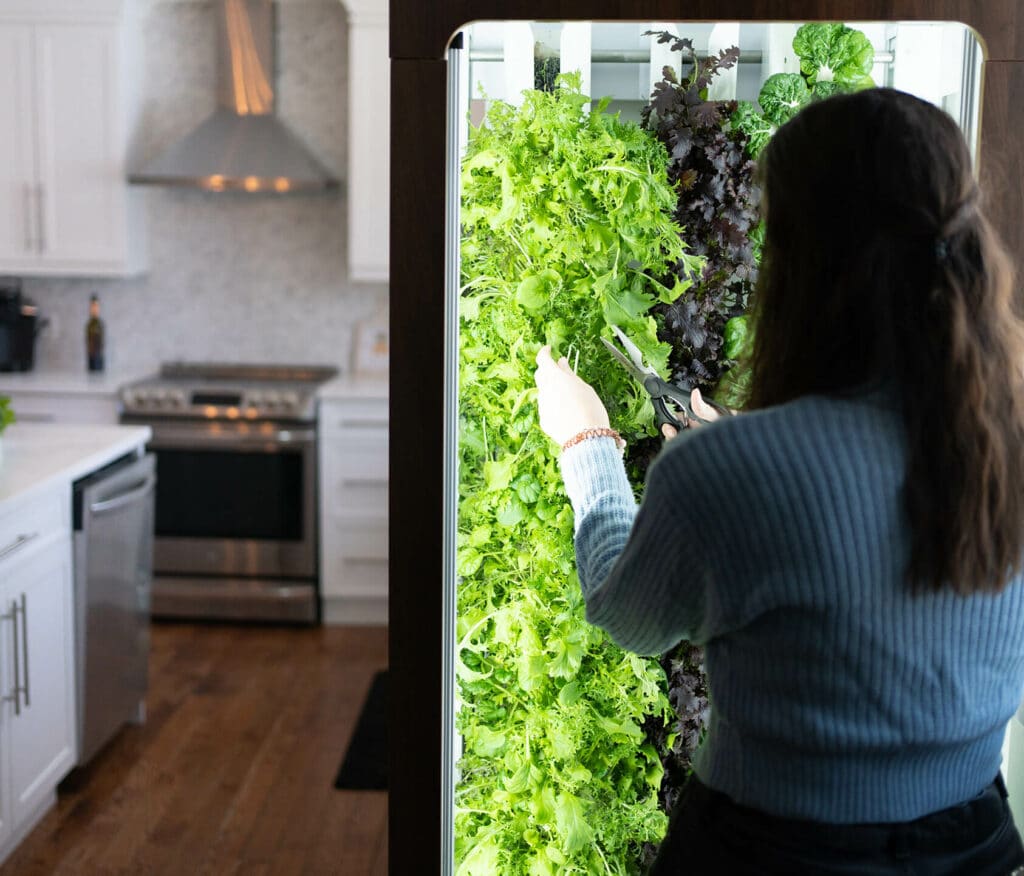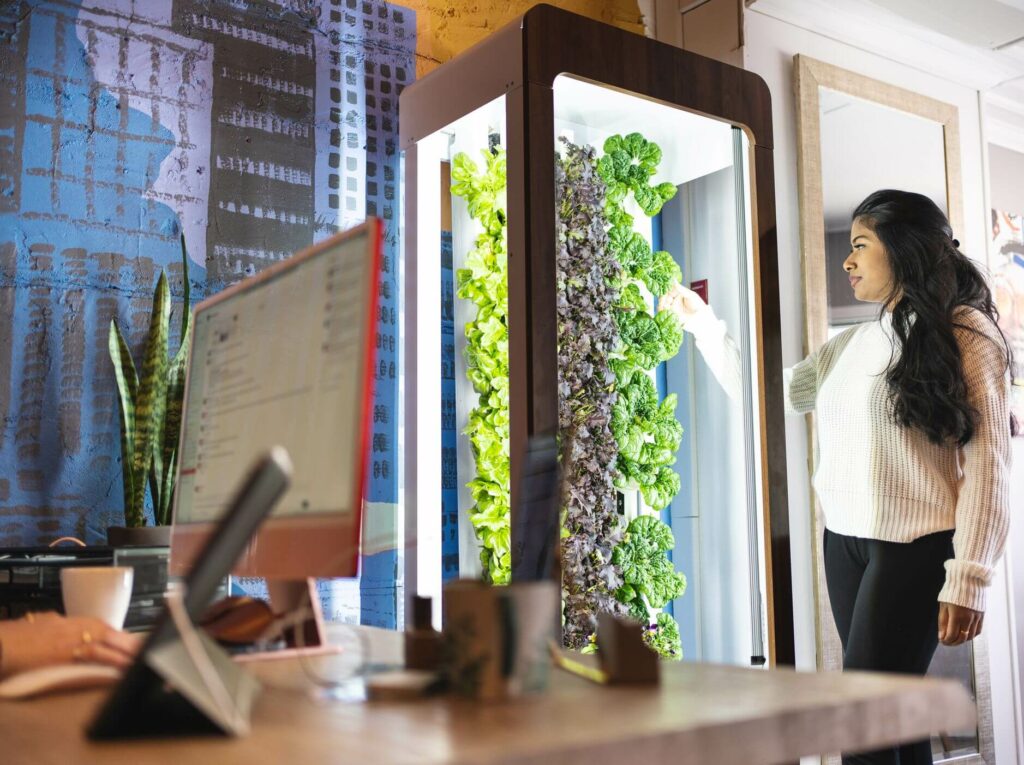 Extreme climate? No green space? Busy schedule? The ZipGarden™️ can grow year-round in your home, condo, apartment or workplace without time-consuming weeding and maintenance.
Measuring in at 26.5″ (W) x 18″(L) x 73″ (H), the ZipGarden™ can harvest the equivalent of a 10×10 foot garden in the convenience of your home, year-round, using much less water, with an electrical consumption equal to less than two 60 watt light bulbs. It's a mean green growing machine!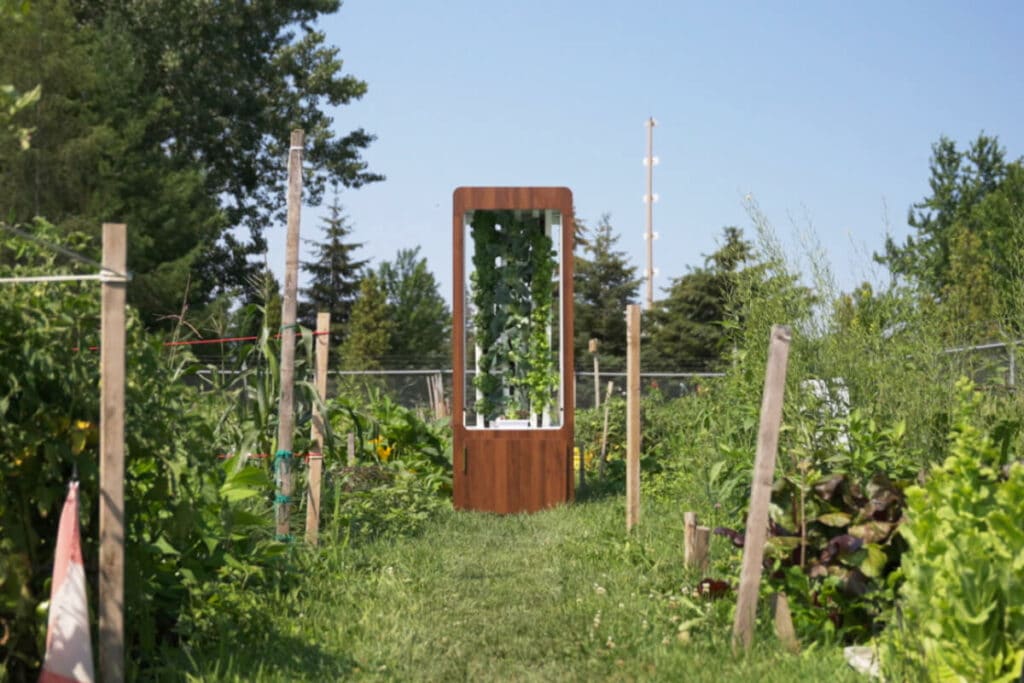 You can grow roughly 20 heads of lettuce every 6 weeks, saving you up to $600 or more annually on your grocery bill.
What can you grow with our small hydroponic system?
The question is… what can't you grow? Easily grow herbs, decorative plants, leafy greens, and fruiting plants. Below is a list of some of our favorites!
How the ZipGarden™ Works.
The base of the ZipGarden™ houses a small reservoir which contains all of the water and nutrients essential for your plants. An ultra-quiet pump circulates the solution to the top of the Towers. Letting gravity distribute the mixture to the plants' roots before returning to the reservoir and restarting the cycle.
Indoor Gardening Simplified.
What is required? The ZipGarden™️ requires very little maintenance, and minimal supplies, without the mess of soil, weeding or pesticides. You could literally replant your towers while watching your favorite TV show. It's that easy!
Choosing your seeds is an act of self-expression! What do you want to grow? Mint? Basil? Lettuce? With the ZipGarden™️ you can easily grow three different crops at the same time. Simply choose your seeds and germinate them in the ZipGarden™️'s self-contained seedling station. The hardest part is deciding what you want to grow!
Hydroponic systems require a delicate balance of nutrients to optimize growth. But we have simplified this process by providing an optimized mixture of nutrients for the ZipGarden™️. Simply change your water every two weeks. Add the nutrients and watch your ZipGarden™️ grow.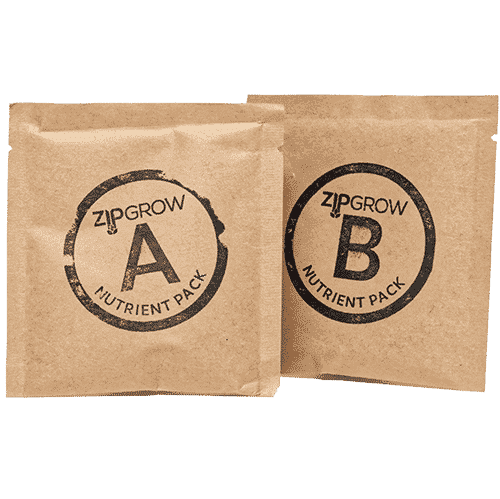 Flexi-Plugs are the perfect growing medium for ZipGrow™ towers. They are created by blending the highest quality peat with other organics and a foam binder. The result is a sterilized propagation medium that provides consistent moisture and optimal conditions for seed germination and seedling growth.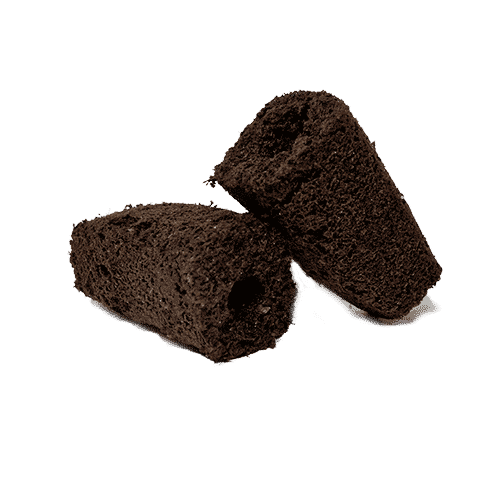 The ZipGarden is exceeding all expectations. I seeded these five weeks ago, and will be ready to start harvesting in two weeks. These are quite possibly the most perfect heads of lettuce I've ever grown.
Everyday that I look at my zipgrow tower I feel healthier...then when I eat the food I am healthier! Win Win! This is an incredible experience.
The aesthetics are unmatched! I am a true fan of the ZipGarden hydroponic system. It fits right in with my furniture and is the topic of conversation with anyone that visits. We eat salads and sides every single day with the produce we harvest.absolutely love it.''