When it comes to learning about hydroponics, especially as a business venture, it can often be daunting to even know where to start. There's SWC, NFT, horizontal plane, vertical plane…and then you need to consider nutrients, PH levels, lighting and plumbing, and that's before you even start to consider what crops you might grow, how to grow them or how you will market and sell your produce.
Phwefff. Are you overwhelmed yet?
But learning hydroponics for business is just like anything else. No one was born an expert and there are ways to start out as a true beginner where you can transition and learn along the way until soilless growing becomes second nature and you're professionally selling fresh nutritious produce to your local community.
If you believe, as we do at ZipGrow, that hydroponics is a better way to grow food, but you are unsure how to get started, we've got your back.
In addition to the comprehensive library of videos available for free on YouTube, ZipGrow offers modern farm education through UpStart University a platform purposefully built to help growers navigate the hurdles and get the skills to produce fresh healthy food faster and sell for profit with less stress.
We've helped thousands of people to become skilled hydroponic growers through our on-line educational portal. The platform is designed to be accessed 24/7 so that you can go at your own pace and fit the learning around everyday life. From the fundamentals of hydroponics and aquaponics, through to the business and economics of operating a productive working farm, UpStart University is the perfect tool for anyone considering climate controlled growing as a business.
The lessons in the course are invaluable and address some of the biggest challenges that growers face before you even sow a seed. They include thorough resources such as ebooks, guides and the opportunity to connect with other fellow growers.
We want you to succeed!
Setting goals and action planning are two pivotal steps in the success of any business. The course kicks off with a "Goals and Action Planning" module which assesses your farm goals, analyzes your current position, and helps you to organize an official timeline. With an action plan in hand you will be much more likely to understand the bigger picture and how you should be moving forward.
There are limitations that will be different for everyone depending on several factors including your geographics and the demographics of customers in the region that you serve. We will help you to think critically about this information and formulate an actionable plan.
Covering all aspects of your farming business
Once you've established your "game plan" the course list continues with learning modules that cover the A-Z of building and operating a commercial hydroponic business. The complete course content covers:
Farm operations
Compliance and legal aspects
Sales and Marketing
Funding and fundraising
Plus growing specific course content such as pest management & humidity troubleshooting some of the problems that may arise with your crops.
These courses can be taken in any order based on your current level of knowledge.
Many of the farmers using ZipGrow's modular farm installations have benefitted from UpStart University, which has given them the knowledge and empowerment to see real tangible progress in their business.
Randall Rhyne from CraftGrownFarms is one such farmer who grows lettuce, microgreens and herbs at his storefront farm facility in Wilmington, North Carolina.
"I decided in order to make this work that I really needed to broaden my foundation. I signed up for UpStart University courses. It's the best ten bucks (a month) you are going to spend if you are getting into farming. It's broken down nicely, it's not super hard concept wise…I can't say enough good things about it."
You can watch the full interview here with Randall, who operates a small commercial farm and already is looking to expand his production.
Be the change
The global vertical farming market size is projected to reach USD 24.11 billion by 2030 and in many areas of the world demand for locally grown greens exceeds supply.
It's no secret that climate change is having a negative impact on traditional farming methods. By investing in hydroponic farming, you are investing in the future of food production and providing a fresh, nutritious food source to community residents, cutting out long transportation routes and truly localizing their food source.
Once you begin to master hydroponic growing you can have total control over your growing environment with abundant harvest. Hydroponic growing uses 90% less water than traditional methods and produces healthy, pesticide free produce year round all while using 90% less water.
We are always growing too
ZipGrow continues to educate growers and entrepreneurs through the research and development at our experimental farm in Cornwall, Ontario. Our grow team is consistently developing best practices and perfecting optimal growing conditions of various crops so that we can better assist you on your journey.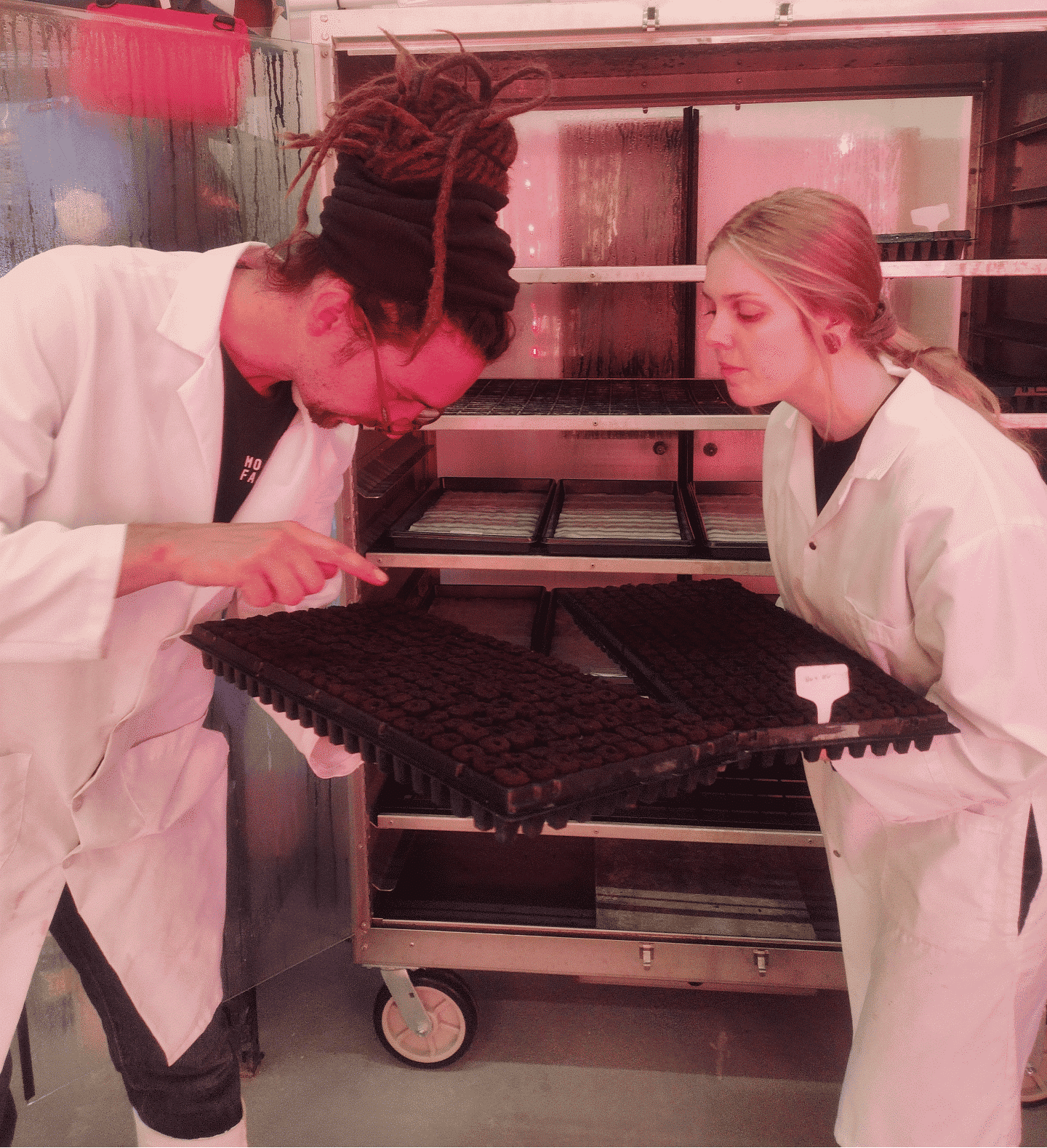 UpStart University is just one of the ways we help people get results. Try out the 7 day free trial to see if it's a good fit for your needs, and don't hesitate to reach out to us by email, we are always interested to hear about your challenges and successes as you grow.
Happy learning!